We have a diverse membership from 9 years old to well past retirement.
The club is predominately a target archery club and members shoot compound, recurve, barebow and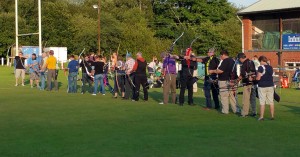 longbow.
The club regularly shoots each week on Fridays and Sundays (Please see Shooting Times and Venues for more information)
New Members, please click on link below, print, fill form out and give to Jan for records…
Membership-Form-updated-AUG2018 Word
Membership-Form-updated-AUG2018 PDF.doc
Gift vouchers available on request for the beginners course.
---