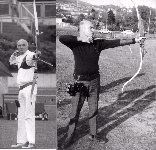 The club was founded in 1970 by placing an advert into a local paper. This organised a meeting of interested people in the surrounding district. One of the founder members, Mr. Marlay John, was to become the chairman, a position he held for 23 years before becoming the club president. The first practice venue was in a skittle alley at the back of Eaglesbush Pub in Melyn, Neath.
The Club started in the Eaglesbush, and then moved to Hengwrt in the early 1980s and BP Llandarcy in 1986, where it stayed until 1999 when we moved to Neath Sports Centre. From there the club flourished and grew to an annual membership averaging 60.
Our club has produced some exceptional archers, who have represented Wales in many countries and tournaments. In 1982 Mrs. Vicky John became British Ladies Outdoor Champion, and at the age of 16 Mr. David Roberts was the British Junior Indoor Champion.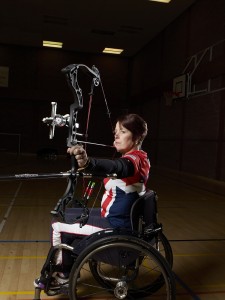 Paralympian Pippa Britton shot for Neath in the late 1980's. Pippa holds three world records, competed in the 2008 Beijing Olympics, the 2012 London Olympics and is ranked as one of the world's top Paralympic archers. Read More about Pippa on the Paralympics GB Athletes pages.
This tradition has continued over the years with present day members holding many fine achievements. The club consistantly produces archers who represent Wales at International level.