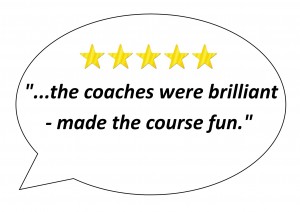 We are a friendly and diverse club welcoming archers age 9 years old and above, of all abilities, shooting traditional longbow and the more modern recurve
and compound bows. We welcome all abilities, be they beginners or long established and encourage them to enjoy their shooting whether their interest is in socializing, fun or competition.
Whether you have shot before or are completely new to the sport, one of the best ways to get yourself started in Archery is to go on one of our beginners courses.
Course Details
How to use a bow correctly
Bow, arrows and accessories
Shooting technique, Bare bow and Freestyle
Etiquette of Archery
Safety
Warm-up's and a lot, lot more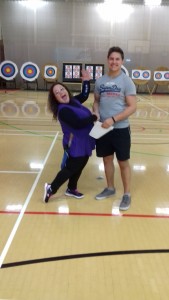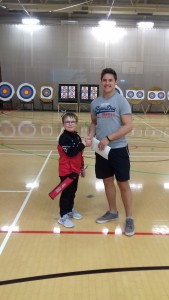 All training is provided by accredited coaches.
Archery GB's insurance covers you for the first six lessons that you receive at the club but if you wish to continue shooting after that, you must become a member of Archery GB and/or a club.
Course Dates
We hold several beginners courses per year (min. age 9 yrs.), depending on demand.
Due to the limited number of places and equipment available, places are allocated on a first come, first serve basis.
| Date | Venue | Availability |
| --- | --- | --- |
| TBA | TBC | TBC |
| TBA | TBC | TBC |
| TBA | TBC | TBC |
| | | |
Bookings Form
If you wish to join the next beginners course please print off the form (below), complete and take to the club on a shooting night ASAP. Prior to the new beginners course starting. Due to limited numbers available for the beginners course, it is a first come first served basis. Please Do Not turn up on the first night of the course with your form as we cannot guarantee there will be any spaces left .