Well done to everyone who competed in the Llandaff City Archers tournament.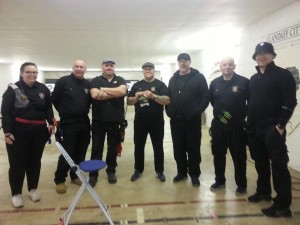 More medals for Neath Archers – Colin (gold),  Mark (silver), Kiera (silver) and Rhys (bronze).
Here's Mark and Colin with their medals – we think they should both change their surnames to the double-barreled  "Silver-O'Gold" as when ever their names are mentioned it's usually followed by 'silver' or 'gold'!